Beginning Homeschooling: Welcome New Homeschoolers!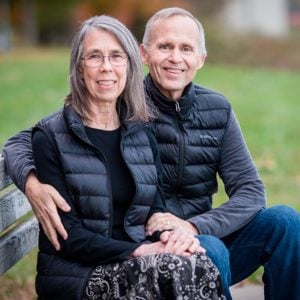 Beginning to homeschool can be daunting at first, but so was the first time you rode a bicycle. Soon it became "old hat," and you were doing it without even thinking about it. Homeschooling will not get to the point of not having to think about it, but confidence will replace nervousness over time. There can be such a sense of accomplishment and joy through homeschooling in the years to come. We can help you experience positive fruit from your journey.
Homeschool Fruit From Our Children
We love the homeschooling fruit in our eight children's lives. We wouldn't trade it for anything and that is why we can wholeheartedly encourage you to homeschool too!
There are several key components which you will do well to incorporate. Whether you have one child or many, the same items are important to help you toward homeschooling success.
"I am absolutely convinced that homeschooling is the best way to raise children in the nurture and admonition of the Lord. I can think of no other way that I would want to raise my children and equip them for life than to homeschool them." Christopher Maxwell
Homeschooling Legalities
Know the homeschooling laws and obey them for your state. Join Home School Legal Defense as well. We were members for our entire homeschooling time, and it is extra protection you won't regret.
Helpful Homeschool Articles by Teri
Be Consistent
There was a schedule in your day when you sent your child off to school. It still is important to follow the schedule so that the family is up, fed, and ready to being their homeschooling day. See Managers of Their Homes for practical help.
Be Diligent
Make homeschooling the top priority of your day. Time is precious and by making the most of it each day, you will have no regrets later.
Be Thorough
It is a serious matter to take on the responsibility for providing the education your child will need for adult life. However, there are many resources available enabling you to face this challenge with confidence.
Tried and True Resources Used by Thousands