Steve and Teri Maxwell and Family
Steve and Teri Maxwell
Happily married for almost 50 years with eight fantastic children (now adults) and excited grandparents to 18. Steve and Teri enthusiastically homeschooled for thirty years! Steve writes a weekly e-newsletter called Seriously Dad, which is a short, encouraging read for all dads. Teri writes a monthly e-newsletter for moms called Mom's Corner, challenging and motivating moms.
Steve and Teri's gifting is to:
—strengthen family relationships in the Lord
—teach husbands to be gentle but determined leaders
—enable wives to be efficient and peaceful with meek and quiet spirits
Teri loves investing her life in others, from those still in the home to her grandchildren to being a Titus2 mentor to countless moms around the world. "Rejoice evermore. Pray without ceasing. In every thing give thanks: for this is the will of God in Christ Jesus concerning you" (1 Thessalonians 5:16-18).
To view the books which Steve and Teri have written click here. If you're new to homeschooling, check out our Beginning Homeschooling page.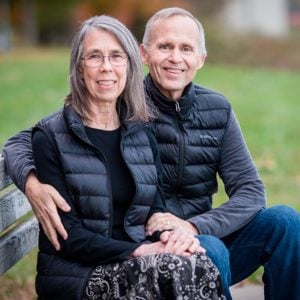 Sarah Maxwell
Sarah, the third oldest, graduated from homeschool in 2000. Sarah is a key part of the Titus2.com ministry and keeps it running with all the "behind-the-scenes" projects that she manages. She also does bookkeeping for three businesses and also manages a help desk. Whenever she has a spare moment, you'll probably find her writing a children's book, taking pictures, working on a blog post, or learning a new skill. Her latest book is Learning Lessons, Book 2 in Hill Top Adventures. Sarah would love to be a wife and a mother, but she's waiting on the Lord for that right guy.
Anna Maxwell
Anna graduated in 2010 from the Maxwells' homeschool. She also is a great asset to Titus2 and lays out our books and helps with book reprints. Anna has a special bond with children and enjoys the ever-growing clan of nieces and nephews. She and Mary serve in a local Bible club for kids twice a week. Anna has a heart for the unborn, as you'll see through her mini-Ted talk. She works part time from home for a business providing IT help desk support.
Mary Maxwell
Mary is the youngest, and she graduated from homeschool in 2015. Mary's heart thrust is for ministry, and she loves any opportunity to share Christ. Twice weekly she ministers at a Bible club at low-income apartments, pouring her heart and talent into the kids. For the past several summers, the Lord has opened doors for ministry trips. On the home front, Mary illustrated Sarah's last three books. She is definitely a "creative" and enjoys doing graphic design projects for a small business.
the Nathan Maxwell Family
Nathan, our oldest, graduated from homeschool in 1995, and at the age of 24, bought his home debt-free about a year before he married Melanie. It has been a Maxwell family goal to have each son purchase his home without incurring debt and to be able to provide a good living for his family (see Preparing Sons to Provide for a Single-Income Family and Buying a House Debt-Free). Nathan and Melanie homeschool and have six children: Abigail, Bethany, Christina, Andrew, Benjamin, and Deborah. Nathan does IT work for churches and small businesses in the Kansas City area.
the Christopher Maxwell Family
Christopher graduated from homeschool in 1997, and he purchased his home debt-free years later before marrying Anna Marie in October 2010. They are embarking on the homeschooling journey as their oldest is approaching that age. Currently, they've been blessed with six children: Joshua, Ruthanne, Lydia, Daniel, Elizabeth, and Simon Peter. Anna Marie is battling cancer.
the Joseph Maxwell Family
Joseph graduated from homeschool in 2007. He bought his house debt-free in June 2012. Joseph's wife is Elissa, and they have three children, Calia, Kyle, and Caleb.
the John Maxwell Family
John graduated in 2009 from the Maxwells' homeschool. He has an agriculture design firm and is a licensed real estate agent in Kansas. He is a energetic, creative worker—a people person with a great sense of humor. John bought his house debt-free recently before marrying Chelsy in 2017. They have two sons, Axton and Elliot.
Jesse and Anna Maxwell
Jesse graduated in 2012. He is a full time programmer, working for Joseph's company. He was the final Maxwell son to purchase his home debt-free in the summer of 2018 and used it as a flipper, selling it in 2020. He married Anna C. in May.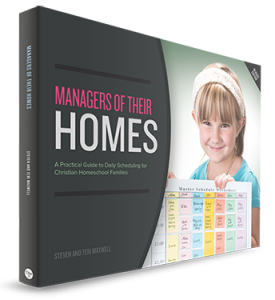 Since 1999, the Lord has given us a burden to equip families to be successful in areas such as time management, family Bible time, keeping your children's hearts, managing finances, and much more.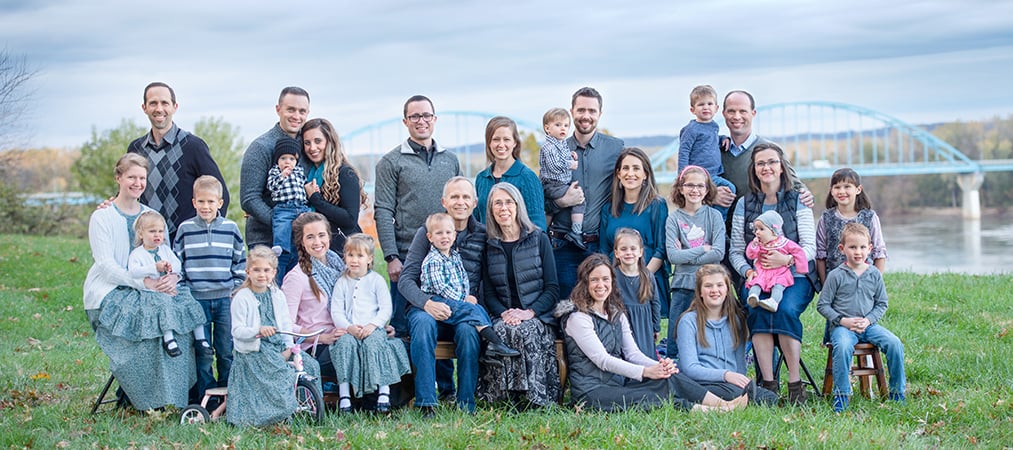 The Titus2 Blog
Read what the Lord has been doing in the ever-expanding Maxwell Family's lives.
Check out the blog.
Free Emails
Steve and Teri have been writing emails for parents for many years.
Check out over 700 articles on countless topics, and make sure to subscribe.