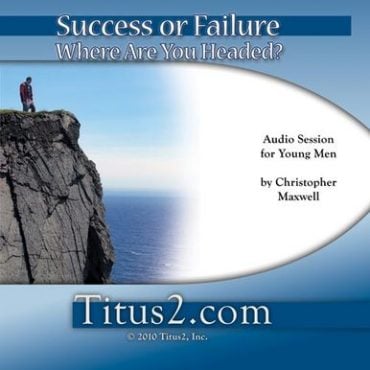 Product Description
Homeschooled young men have incredible potential for success in their lives—both spiritually and vocationally. Christopher, the Maxwell's second oldest son, shares how different aspects of a young man's life will affect his future.
Christopher shares a number of powerful examples from his own years of homeschool as well as from other Christian homeschooled young men, demonstrating how today's decisions will definitely impact their future success. Both failures and successes are discussed, and throughout the session young men are reminded of the fact that they don't know their future, but that they will reap what they are currently sowing. He encourages young men to avoid making mistakes while pressing for success in their walk with the Lord and their vocational pursuits.
The session has three primary sections. The first focuses on the foundational issues that must be present in each young man for him to succeed in life. Next, a number of tragic pitfalls that are especially targeted at young men (many of which might appear innocuous on the surface) are discussed. Finally, the key elements to success in the spiritual and business world are shared.
This is an important audio session that all young men are encouraged to listen to. It is targeted towards young men who are ages eight and older.