SALE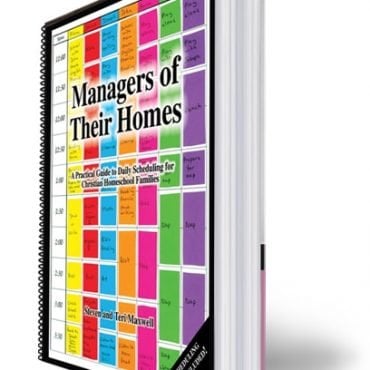 Product Description
This is our spiral bound edition (16 printings!) of Managers of Their Homes before we completely revised the book for the 17th printing.
We have a limited supply of slightly damaged books. These books may have bent pages, a torn cover, or some other minor imperfection. If you like spiral binding, this is for you.
You'll still receive the complete Scheduling Kit with the book, and everything is very much intact.